The above are the various names given to a range of investments known as Responsible Investments.
Why am I involved?
As a kid growing up in the country I have seen many changes that I am uncomfortable with:
The increase in using good quality agricultural land to be split up for housing developments;
The increase of importation of foods from overseas despite us growing the same food here;
Increase in environmental diseases;
Environmental degradation;
Corporate rape of companies.
Do you know where your super and savings monies are invested?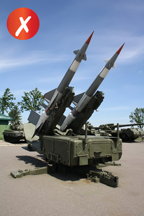 Many of us feel passionate about a range of issues such as the effects of climate change, the use of sweatshops, the production of weapons of mass destruction, the effective use of our natural resources, a rapidly growing and ageing population or the corporate, environmental and social practices of companies.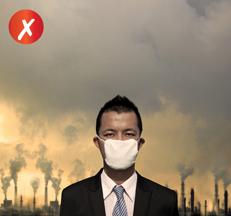 However most of us have monies invested in superannuation and or non-superannuation investments whose underlying investments may expose us to companies whose practices may contravene one or all of those issues we feel passionate about.
Responsible Investments enable you the investor to base your financial decisions on your convictions, end up with solid returns and make a positive contribution to our world.
Demand for Responsible Investment is increasing
The recent Global Financial Crisis made more investors aware of the importance of considering good corporate ethics, governance and environmental issues when examining the future worth of any investment.
While Responsible Investment was once considered a fad, today it is a very mainstream investment style with responsible investors coming from all walks of life and across all ages. There are many varied and universal reasons why someone may be motivated to invest responsibly;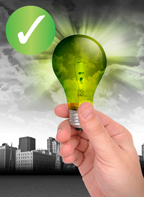 An interest in social issues, or membership to community, environmental, political or human rights organisations.
A scientific background or passion for new energy technologies as a way to solve the problem of climate change.
Belonging to a faith-based or other spiritual organisation.
Or simple enjoyment of being close to nature, and wanting to ensure its preservation.
As a result there are now products that have been developed to meet your needs.
A recent UK report ("Responsible Investing and wealth management: opportunities for the future", EIRIS) found that high-net-worth individuals are now looking for ways to mitigate risk and focus on long-term goals rather than more volatile short-term profits.
What is Responsible Investment
Responsible Investment is an umbrella term to describe an investment process which takes environmental, social, governance (ESG) or ethical considerations into account. This process stands in addition to, or is incorporated into the usual fundamental investment selection and management process. This involves the inclusion of one or more of the following practices in the research, analysis, selection and monitoring of an investment
Responsible Investment screening.
In the conventional investment process, screening is used to reduce the investible universe based on preferred financial criteria such as leverage metrics and valuation ratios. In the case of Responsible Investment however, additional screening includes ESG and ethical factors.
Responsible Investment screening is used in many ways: it can be applied to select investments based upon relative performance on specific issues (such as carbon emission benchmarks or governance standards) or to exclude entire sectors or activities (such as gambling or those who abuse human rights); it can be used for equities as well as property, fixed income and infrastructure; it can be employed either before or after the financial analysis has taken place; and it is usually supported by a pre-determined methodology that is clearly defined and transparent.  The competitive performance of screened investments depends on both the screening methodology and the final portfolio construction, which seeks to minimise correlation, volatility, maximise diversification and risk-adjusted return potential. Negative screening is the term used to describe the exclusion or avoidance of an investment based upon environmental, social, governance or ethical factors, while positive screening is the favorable consideration of an investment opportunity based upon these issues.
Best of sector
This investment style implies that all industries should adopt higher standards of ESG practice in order to meet the expectations of society and to achieve sustainable and profitable business goals. This process does not involve negative screening, but rather identifies those companies with superior ESG performance from across all sectors.
Thematic Investment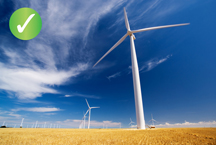 Portfolios which contain only those investments that adhere positively to a particular sustainability theme such as environmental technology, carbon intensity, sustainable agriculture and forestry, water technology, waste management, community investing, affordable housing, sustainable property and infrastructure, human rights, microfinance or governance. This category also includes multi-strategy portfolios that may contain a variety of asset classes or a combination of these themes.
Impacting Investment
This emerging investment style involves actively placing capital in businesses and funds that are directed toward solving specific and significant environmental and social challenges while providing returns to the investor that range from principal to above market. By leveraging the private sector, these investments can provide solutions at a scale that purely philanthropic interventions usually cannot reach. Investors usually include high net wealth individuals, institutional investors, charities, corporations and foundations who invest across a wide range of asset classes and where success is measured by a combination of financial returns and environmental and social impact.
ESG Integration
ESG integration is the incorporation of environmental, social and governance factors into the investment decision-making process. More specifically, ESG knowledge is used to inform the analysis of risk, innovation, operating performance, competitive and strategic positioning, quality of management, corporate culture and governance and to enhance financial valuation, portfolio construction, engagement and voting practices.
Engagement with companies on ESG issues
Engagement is the process by which an asset manager, asset owner or specialist firm will contact companies to build the business case for better management of ESG issues. Engagement can sometimes involve the formal or informal collaboration with likeminded investors on common issues that can increase the likelihood of a positive outcome from the engagement process.
Shareholder Activism – Voting and Resolutions
Investors who are active owners will exercise their right to vote and their right to raise resolutions in order to achieve better management outcomes. Investor activism on governance issues has grown substantially in the last ten years, particularly in Britain and the United States, and especially in relation to director elections and remuneration. More recently, environmental and social resolutions have also grown in number and support in the United States and in 2011 Australia's first dedicated climate change shareholder resolution was brought forward.
"We think green means green. This is a time period where environmental improvement is going to lead toward profitability. This is not a hobby to make people feel good."

Jeffrey R. Immelt, Chairman and CEO, GE
"This used to be controversial, but the science is in and it is overwhelming……We believe every company has a responsibility to reduce greenhouse gases as quickly as it can."
Lee Scott, CEO, Wal-Mart
What is our role?
As every investor has different concerns, at our first meeting we will work with you to identify and document your Responsible Investment Profile.  Once this is done we will recommend investment solutions to match your Responsible Investment profile
What sort of returns can you expect
As shown in the table below, Responsible Investment Funds have outperformed average mainstream funds for the periods 1, 3, 5 and 7 years, to June 2011.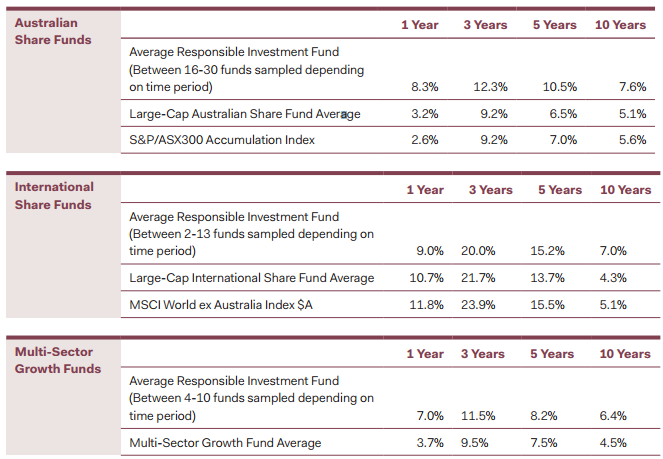 Source: A Benchmark Report on Responsible Investment in Australia and New Zealand by the "Responsible Investment Association Australasia" (2016), page 12.
Please note historical returns should be used for comparison purposes only and do not guarantee future returns.
Useful Links
The Ethical Advisers' Co-operative Ltd (Co-op) is a member operated organisation created to help you understand ethical investment and see the peace of mind that comes with aligning your investments with your values.
http://www.ethicaladviserscoop.org/
The Responsible Investment Association Australasia (RIAA) is the peak industry body for professionals working in Responsible Investment in Australia and New Zealand.
Looking for Certified RI products and services?

Find organisations that have been certified by RIAA according to the strict disclosure practices required under the Responsible Investment Certification Program.